Kantola's LMS offers multiple ways to add Learners to your account:
Individually: Entering individual users via your Users Tab is the primary way to add users to your account. Adding users one at a time usually takes less than 30 seconds per user. (This is a good option for adding users less than 15 at a time.)

More Information
Bulk Upload: You can upload many users by uploading a spreadsheet. The spreadsheet template and directions for uploading are also found via the Users tab. (This option lets you add users in batches of up to 500 at a time.)

More information
Self-Registration will allow users to create their own accounts. Each active Group will provide a unique Self-Registration link, and the courses associated with that Group will be assigned via this link. You can provide these links to your Learners, and they will be able to create their own account and access the training.
Please note that
we generally do not recommend Self-Registration for required training
, as it can be more difficult for administrators to keep track off who has registered, and users will sometimes end up registering multiple times by mistake.
If you would like more information on Self-Registration, please contact Kantola Support.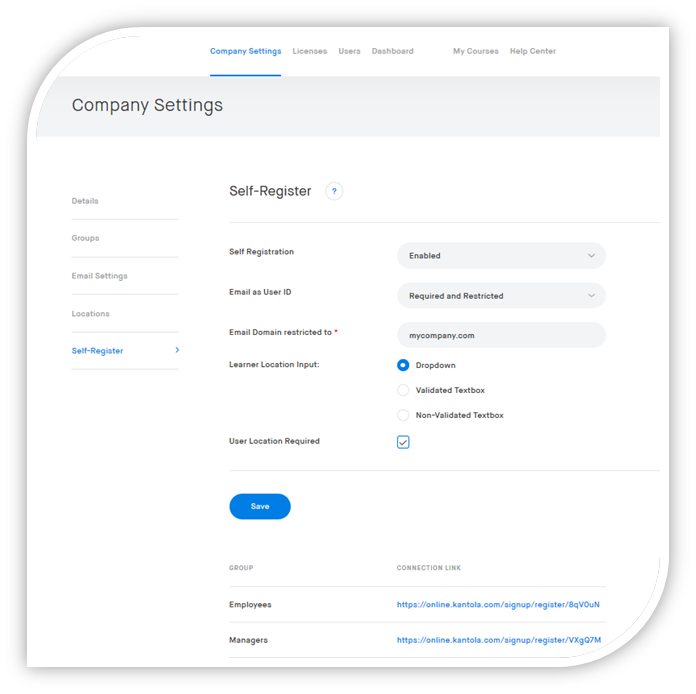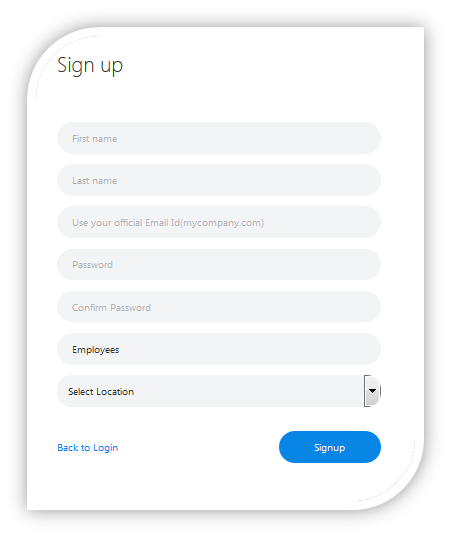 Submit a Request
Additional Information
For almost all situations we recommend using the Standard medthod to add users into your account.
Self Registration is a great tool for large organizations, where adding users can be difficult in the standard method. However, the primary downside to this is:

If a user is given the link, there is no guarantee they will click on that link and access the course. The system will never know, as no information was entered.

The Advanced method would be used to provide easy access to the Kantola Platform, however requires IT setup in your system environment