As an administrator you can customize system generated emails by following the steps below:
Go to Company Settings > Email Settings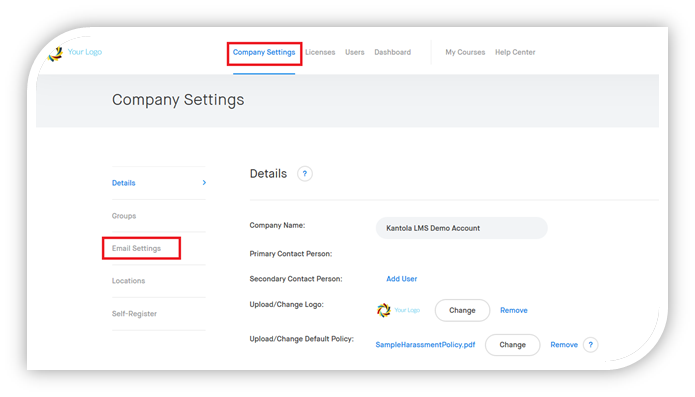 Scroll to the Customize Email section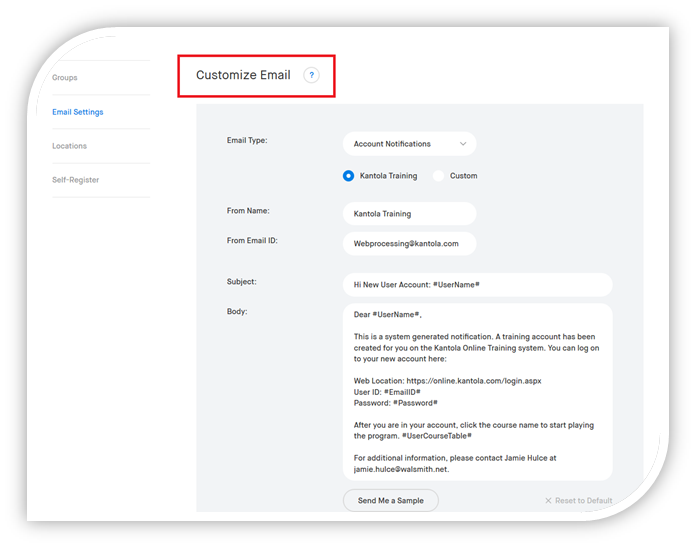 You can customize any of the emails by using the "Email Type" drop down menu and customizing the body and subject as needed.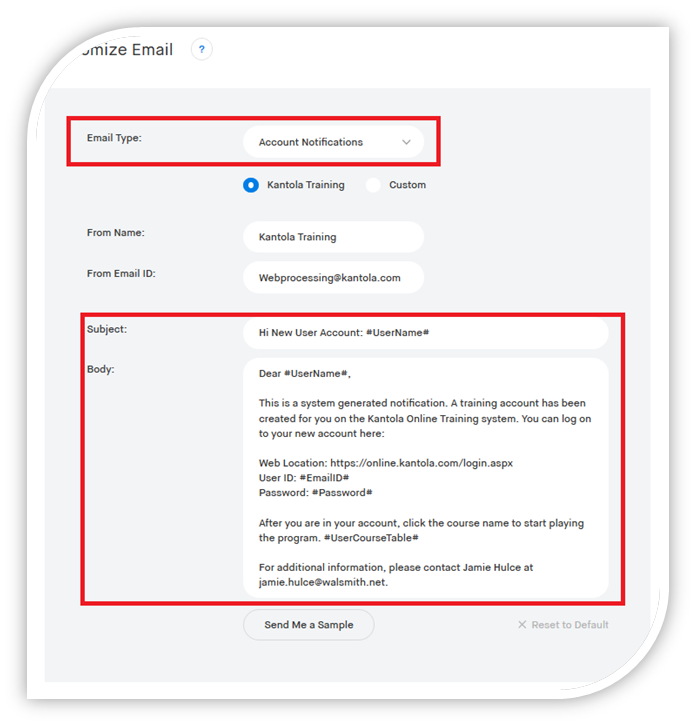 Additional Notes
Please leave information between the "#" signs alone, as this information will be dynamically entered for each learner
Setting a custom "From Name" and "From Email ID" will allow you to set a different name and email, making these emails appear to come from whatever you enter. Please note that these emails could be blocked by email filters. If you need "Safelist" information to allow these emails through, please contact Kantola Support.
The "Send Me a Sample" button will provide a sample email to the address you are logged into. Please note that if you send a Client Admin the "Notification Email" via the Users tab > a specific Administrator email is generated.