Every computer and network connection is different. If you are having trouble with your Kantola Online Training course, some quick suggestions and tools to resolve your issues include the following:
Suggestions to resolve most issues
Try a different web browser Suggested Browsers
Clear your browser's cache and re-launch the course
Try accessing via a different device and/or network
Additional Tools
For Simplified eLearning (video based courses), you can select from different media players. If one player isn't working, please try another.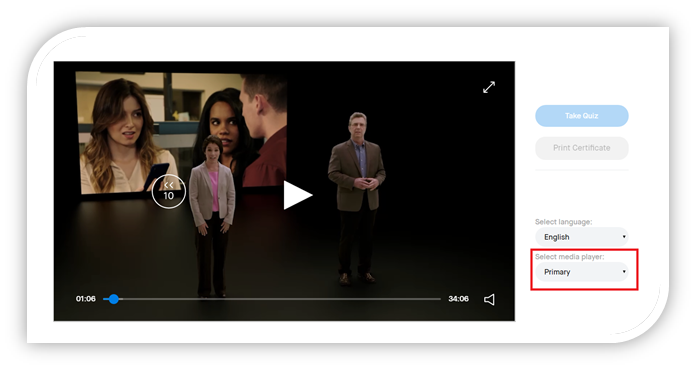 To check your current network status:
- Go to your Details tab
- Click "Configuration Test"
- The output will provide information on your connection status to the Kantola system