Video Tutorial:
As an administrator you can upload your company logo and Anti-Harassment Policy by
Go to your Company Settings tab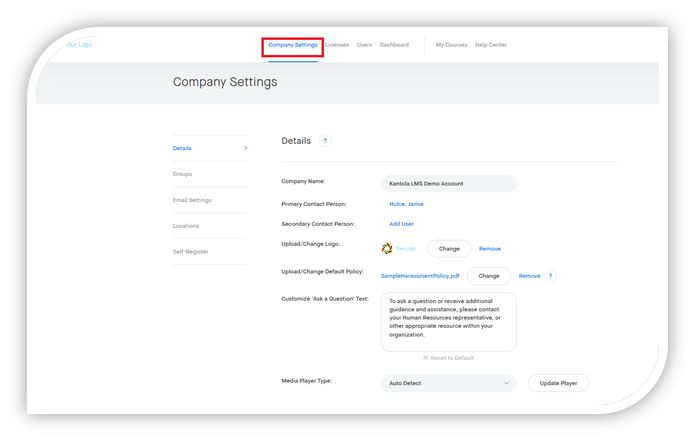 Under the Upload/Change Logo & Upload/Change Company Policy, click the "Upload" or "Change" button.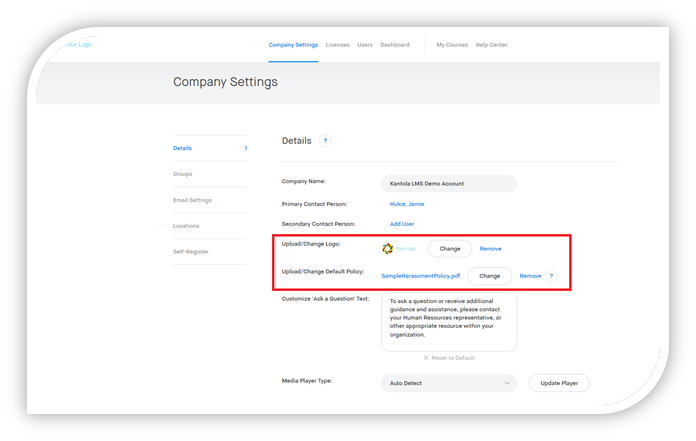 Select the appropriate file from your computer (Logo must be a PNG or JPG, policy must be a PDF)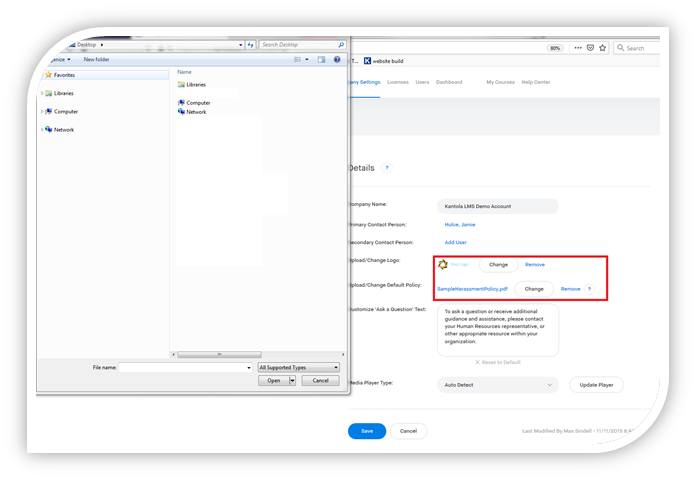 Click Save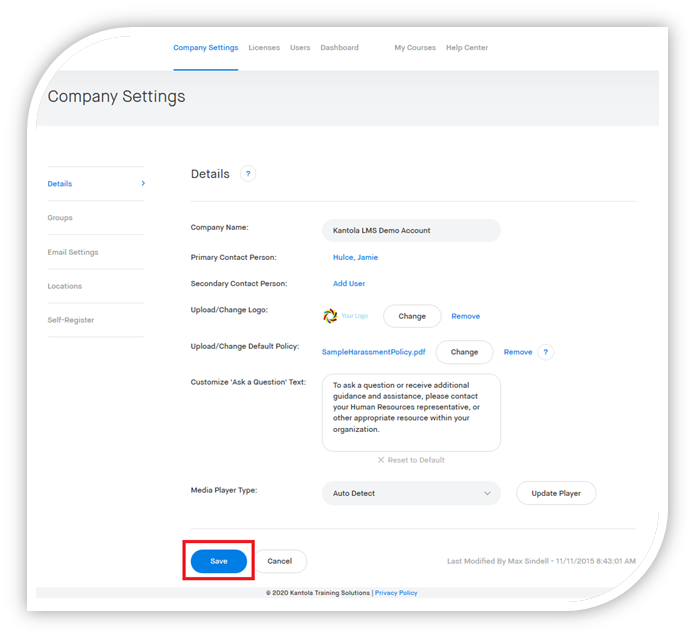 Additional Notes
If you are using an interactive eLearning course, you will also be able to customize the "Ask a Question" custom text that will appear for your Learners in their course. Generally this should direct them to the best person to speak with in your organization about you organization's policies.
You can also set Location-specific Policies and "Ask a Question" text via the Locations page; this will overwrite the default set at the Company Settings page for a particular Location.