Playing a course through the Kantola Online Training platform is easy and user friendly. Below you will find a guide including tools and features available when playing a course.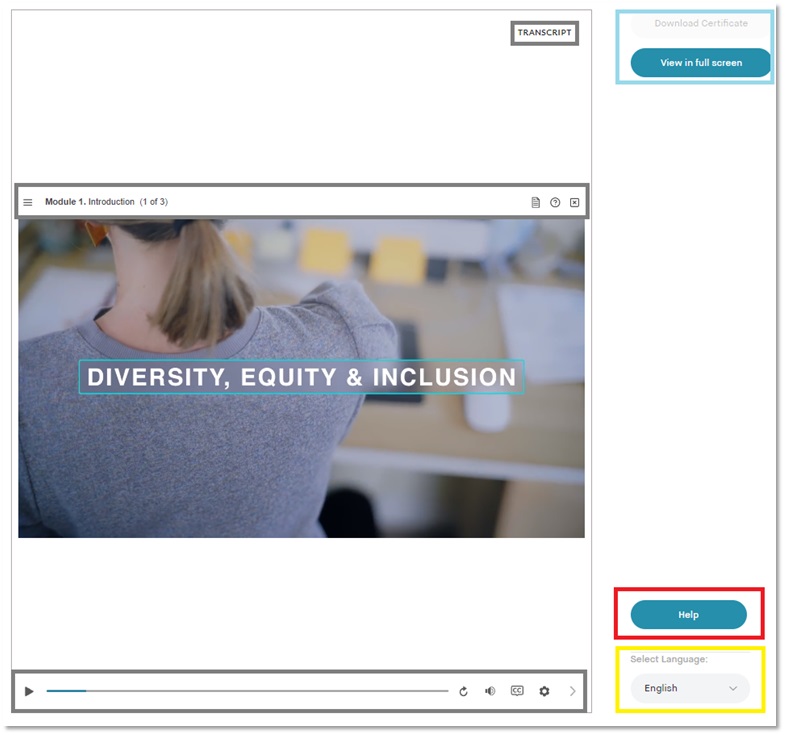 In Course Functions & Features
Chapter Menu: Available Chapters are access here.
Policy: course appropriate policy
Internal Contact Information
Course Documents
Play/Pause
Repeat
Volume
Captions
Settings: including Keyboard Shortcuts, Accessible Text & Zoom to fit
System Functions
Download Certificate: Will be available once course is complete
View in full screen
Help
Provides access to Kantola Support Troubleshooting guides
Language Select
Learners can select from available Language options using this drop down menu. Please use this drop down to select Spanish.
Additional Information & Tools
For Simplified eLearning (video based courses), Player functions will be available when you move the mouse over the video player. You can select to Play/Pause, Rewind 10 seconds, Adjust Volume and play the video in Full Screen.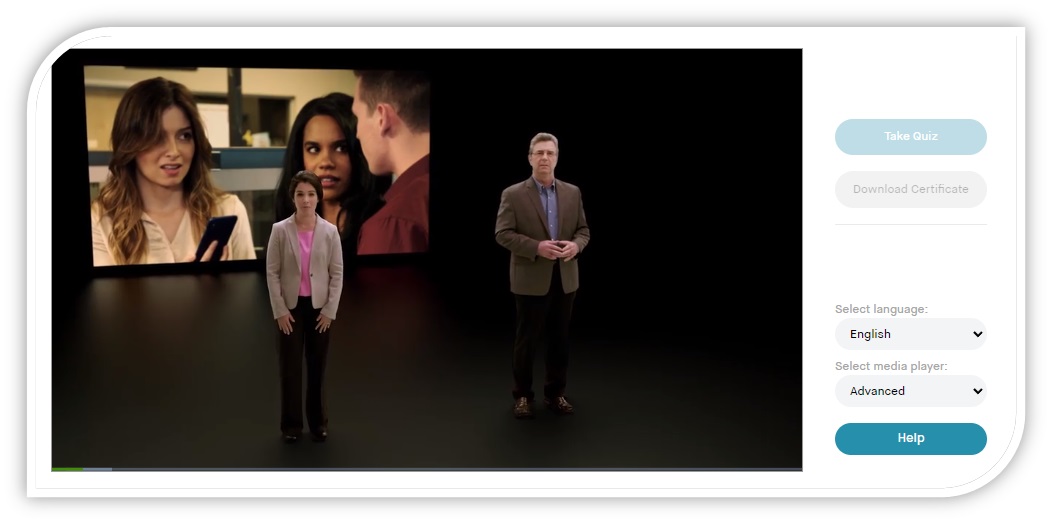 System Functions include:
Take Quiz: Will be available when video is complete
Download Certificate: Will be available when both Video and Quiz are complete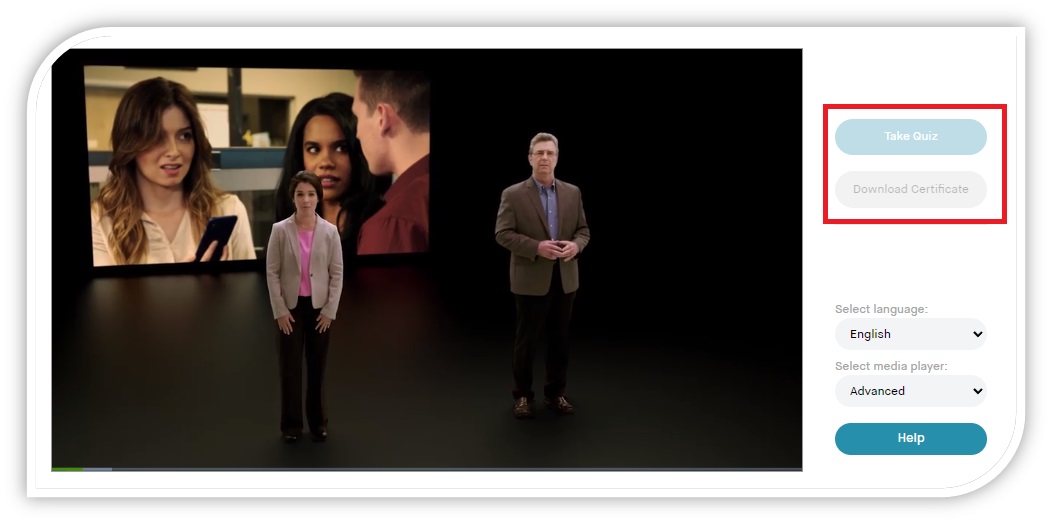 Media Player will give the viewer the option to select from a different video player. If one is not working, please try selecting a different player type.
Help provides access to Kantola Support guides and help documents.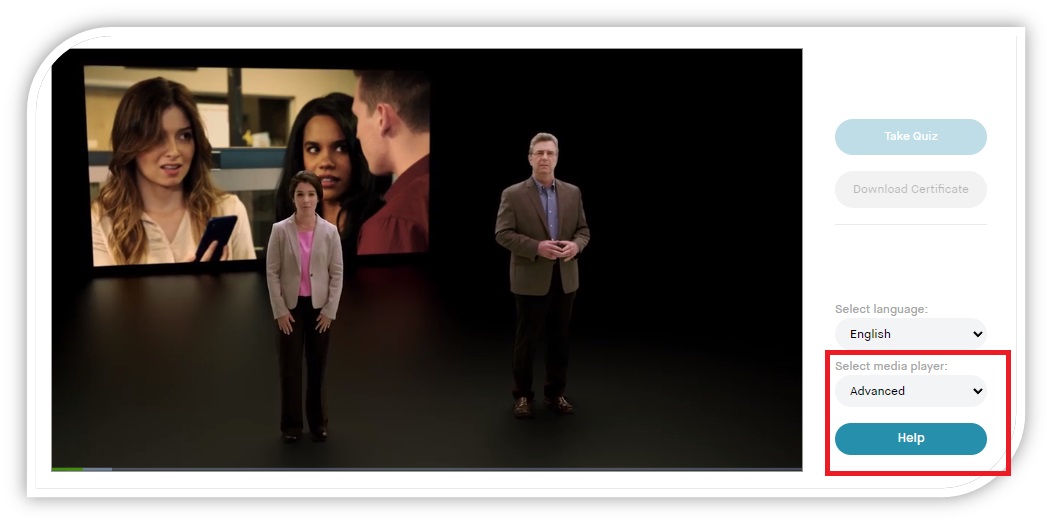 Select from any available language.
If no drop down is available, course is only available in English
Please use this to play the course in Spanish